English Heritage sites near Wetherby Parish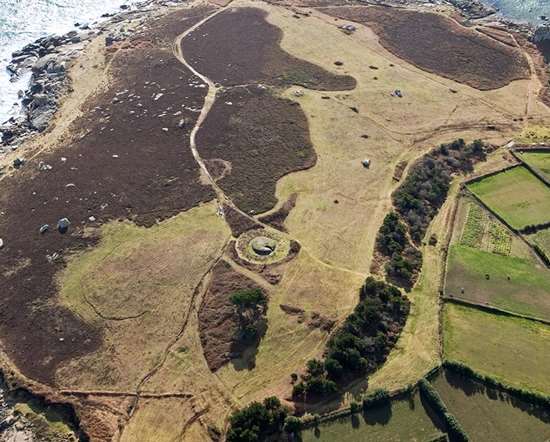 PORTH HELLICK DOWN BURIAL CHAMBER
1000 miles from Wetherby Parish
A large and imposing Scillonian Bronze Age entrance grave, with kerb, inner passage and burial chamber all clearly visible.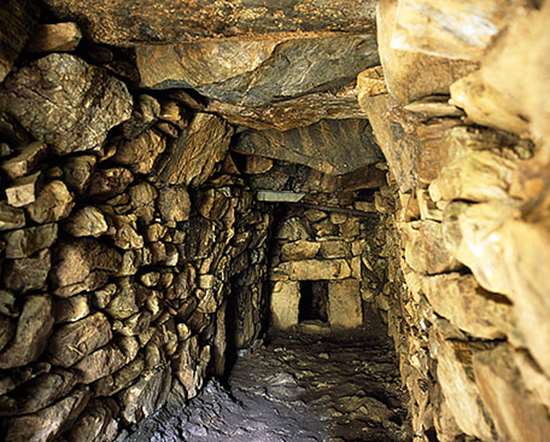 HALLIGGYE FOGOU
1000 miles from Wetherby Parish
Roofed and walled in stone, this complex of passages is the largest and best-preserved of several mysterious underground tunnels associated with Cornish Iron Age settlements.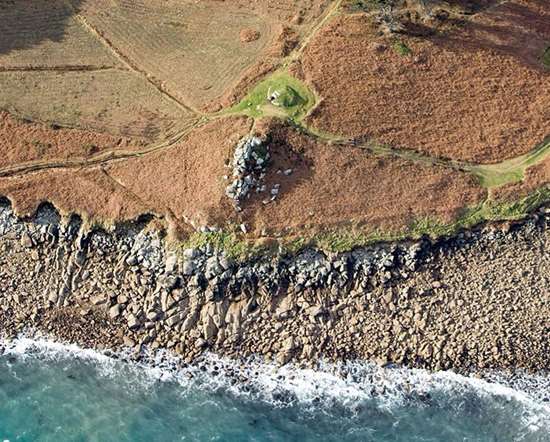 HARRY'S WALLS
1000 miles from Wetherby Parish
An unfinished artillery fort, built above St Mary's Pool harbour in 1552-53.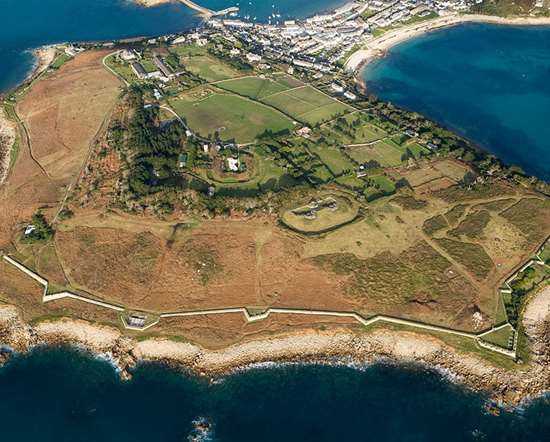 GARRISON WALLS
1000 miles from Wetherby Parish
You can enjoy a two-hour walk alongside the ramparts of these defensive walls and earthworks, dating from the 16th to 18th centuries.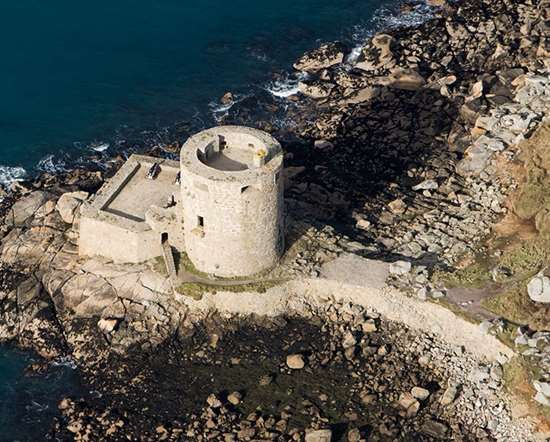 CROMWELL'S CASTLE
1000 miles from Wetherby Parish
The castle stands guarding the lovely anchorage between Bryher and Tresco and is one of the few surviving Cromwellian fortifications in Britain.
---
Churches in Wetherby Parish
St James Wetherby
---
Pubs in Wetherby Parish
Bar Three

9 Market Place, Wetherby, LS22 6LQ
(01937) 221179
crafted-social.co.uk/bar-three-wetherby


Wooden-floored bar with a variety of seating. Extensive patio area to rear of premises. Quiz night on Tuesdays.
Black Bull
Bosun's Brewing Co Tap Room

15 Sandbeck Park, Sandbeck Lane, Wetherby, LS22 7TW
(01937) 277337
bosunsbrewery.com/pages/tap-room


Pork pies available and pop up food vendors will normally be onsite. May open additional hours for special and sporting events, see social media for details.
Bottle & Bean

Unit 1, Church Street, Wetherby, LS22 6LP
(01937) 587458
bottleandbeanwetherby.co.uk


Specialist beer and coffee shop. Four keg beers available to drink in or take away, some of which may be from Key Keg.
Brunswick
Crown Inn
Filmore & Union

61 Market Place, Wetherby, LS22 6LN
(01937) 580135
filmoreandunion.com/locations/wetherby


Two-floored restaurant and coffee shop.
Lazy Bird

6-8 Bank Street, Wetherby, LS22 6NQ
(01937) 587897
thelazybird.co.uk


Currently closed for refurbishment.
Mercure Hotel Bar & Brasserie

Leeds Road, Wetherby, LS22 5HE
0844 815 9067
mercurewetherby.co.uk/wetherby-restauran...


Hotel bar which is open to the public.
Mews

16 Bank Street, Wetherby, LS22 6NQ
(01937) 580201
markettowntaverns.co.uk/pub-and-bar-find...


Tucked away down Bank Street, Mews is part of the Market Town Taverns pub group and serves a good selection of regional and local ales and with a reputation for good quality food. Along with the six handpumps on the bar is a good range of...
New Inn

18 Westgate, Wetherby, LS22 6LL
(01937) 584713
newinnwetherby.co.uk/index


Busy single-roomed local with a triangular bar.
Red Lion
Royal Oak
Sant' Angelo
Swan & Talbot Hotel

North Street, Wetherby, LS22 6NN
(01937) 229762
swanandtalbot.com


Quaint old coaching inn which also has rooms. Re-opened in July 2019 after renovation and is now one of Ei's Managed Investment Operations, Vixen Pubs. Breakfasts served from 9am.
Wetherby & District Social Club